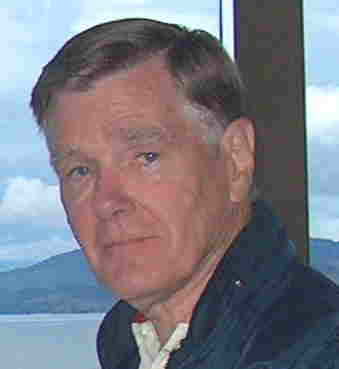 With a degree in English, James intended to write. But writing would not support a family. So, he entered a Ph.D. program in the field of mathematics. This led him on a thirty-five year detour which included serving as a consultant at the Aerospace Research Laboratory in Dayton, Ohio and the Water Resources Authority for the State of Oklahoma. He worked at a research center prominent in the search for oil and gas on projects such as mapping salt domes, determining formation porosity, and interpreting data. He co-founded a database company and served as VP of technology.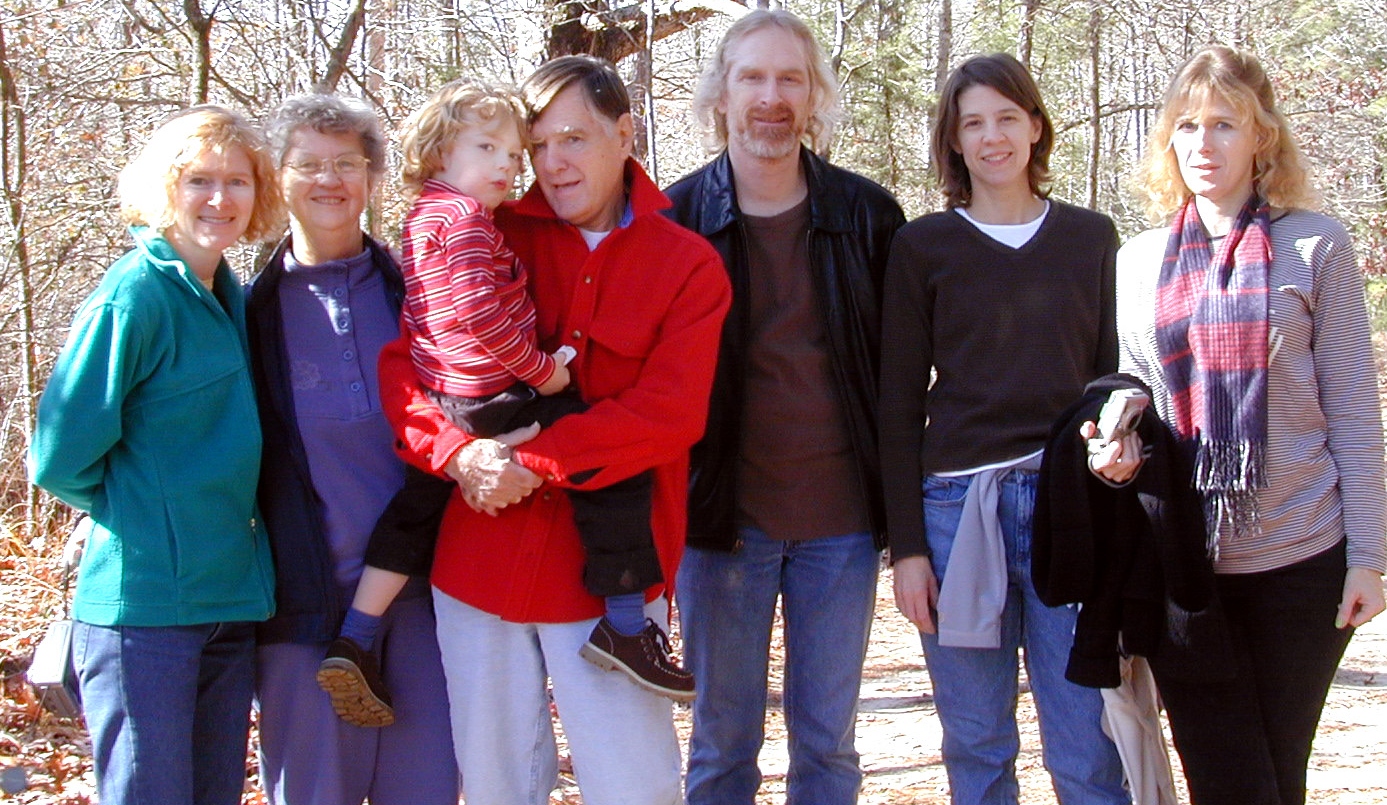 Daughter Kelly, wife Earlene, James with youngest grandson James Joseph, son Jamie, daughters Diane and Kristi.
Along the way, he received grants from the National Science Foundation, the National Aviation and Space Administration (NASA), and the Data Processing Managers Association. He has been listed in Who's Who in Computer Science, and Two Thousand Notable Americans.
Then one day, he said, All the kids are out of college and self-supporting. I no longer have to support a family. So, he returned to his first love, writing. For two years, he wrote a monthly column for a national magazine and for six months wrote a weekly column that appeared in newspapers in four states.
He has four published non-fiction books and five published mystery/suspense novels. All of his mystery/suspense novels have been released in both print and e-pub editions. Two of those have also been released as audio books. One of the audio books reached number seven on the Books in Motion list. Two of his novels took first place honors in contests.
He has edited one anthology, and had his work published in three other anthologies.
James also presents workshops in the U.S. and in Mexico on various aspects of the writing craft.
James is active in several writers' organizations, including The Northeast Texas Writers' Organization (NETWO), the Ozarks Writers League (OWL), the Oklahoma Writers Federation, Inc. (OWFI), and the Puerto Vallarta Writers' Group. For fourteen years, he served as director of the NETWO annual writers' conference, a highly respected conference held in northeast Texas each spring. He helped establish the Trails Country Center for the Arts - now called The Winnsboro Center for the Arts - and served as its president for a year.
James and his wife, Earlene, split their time between their home in the middle of a forest in east Texas, and their condo on the beach in Puerto Vallarta, Mexico.
This is the view from his writing space in Texas.
And this is the view from his writing space in
Puerto Vallarta.