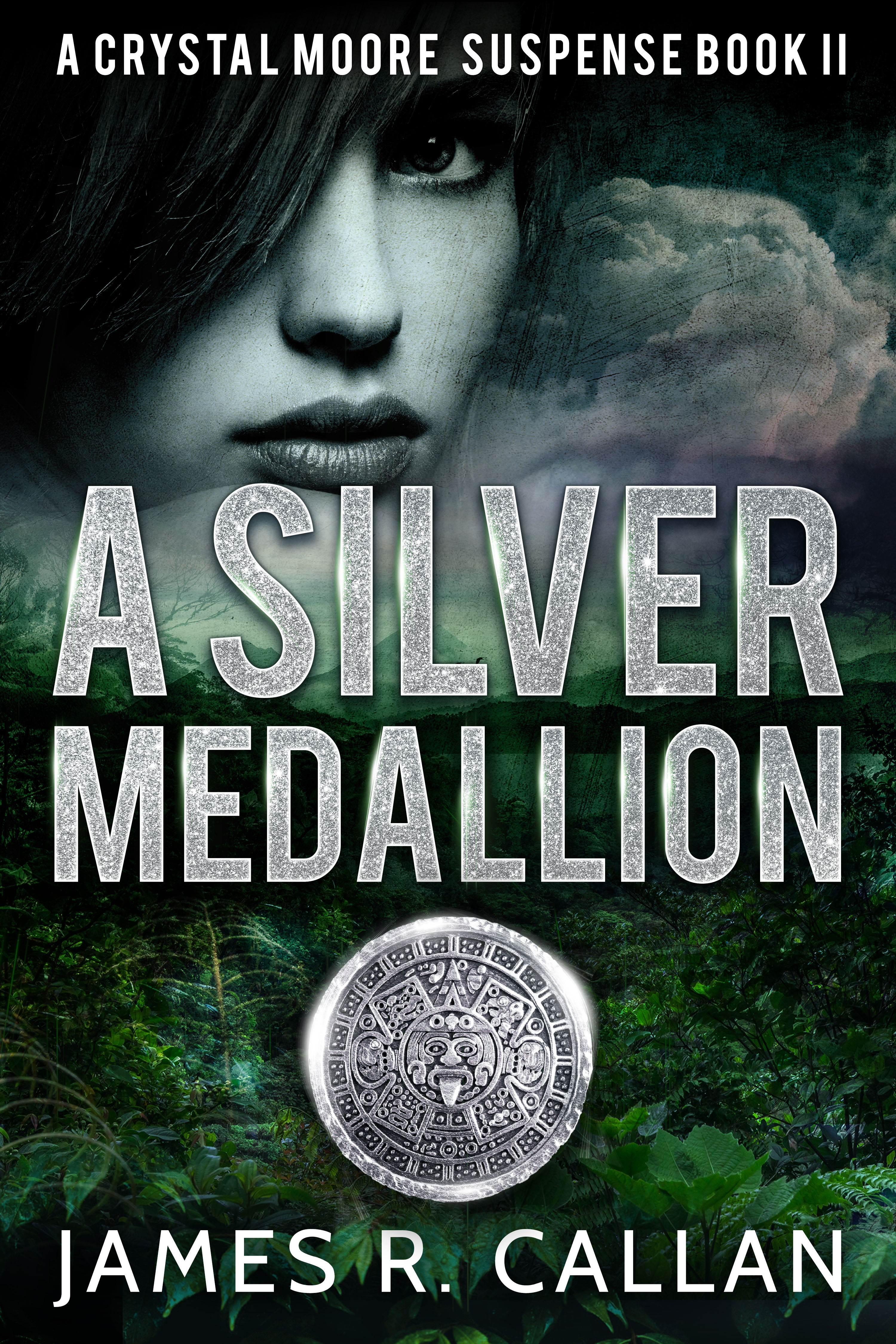 Here is the cover for A Silver Medallion, a Crystal Moore Suspense, was released in digital and in paperback in June. It is available on Amazon right now.
Here's part of what New York Times Bestselling Author Bobbie Smith had to say. "A Silver Medallion is a gripping, action-packed adventure from talented author James Callan. Crystal Moore is a tough and savvy heroine ..."
Or, from BookLife Prize in Fiction, Critic's Report: A Silver Medallion, the second title in the Crystal Moore Suspense series, reads like a gold-medal thriller from page one, when Crystal Moore and her grandmother take in a young Hispanic woman who escaped from a drug-dealing, modern-day Texas slaveholder. Crystal emerges as a compelling heroine with a big heart and bold personality, and her fierce independence allows Callan the creative freedom to take his character into the heart of Mexico to rescue two young girls she's never met. ...
We had a great book launch Saturday, June 18. Had a great crowd, everybody seemed to enjoy it, and we sold a lot of books, too. It was a fun evening.
Then, on June 26, I was part of a book signing in Dallas. The Dallas Morning News stopped by. Imagine my surprise when my photo with the covers of five of my books appeared in the paper a few days later.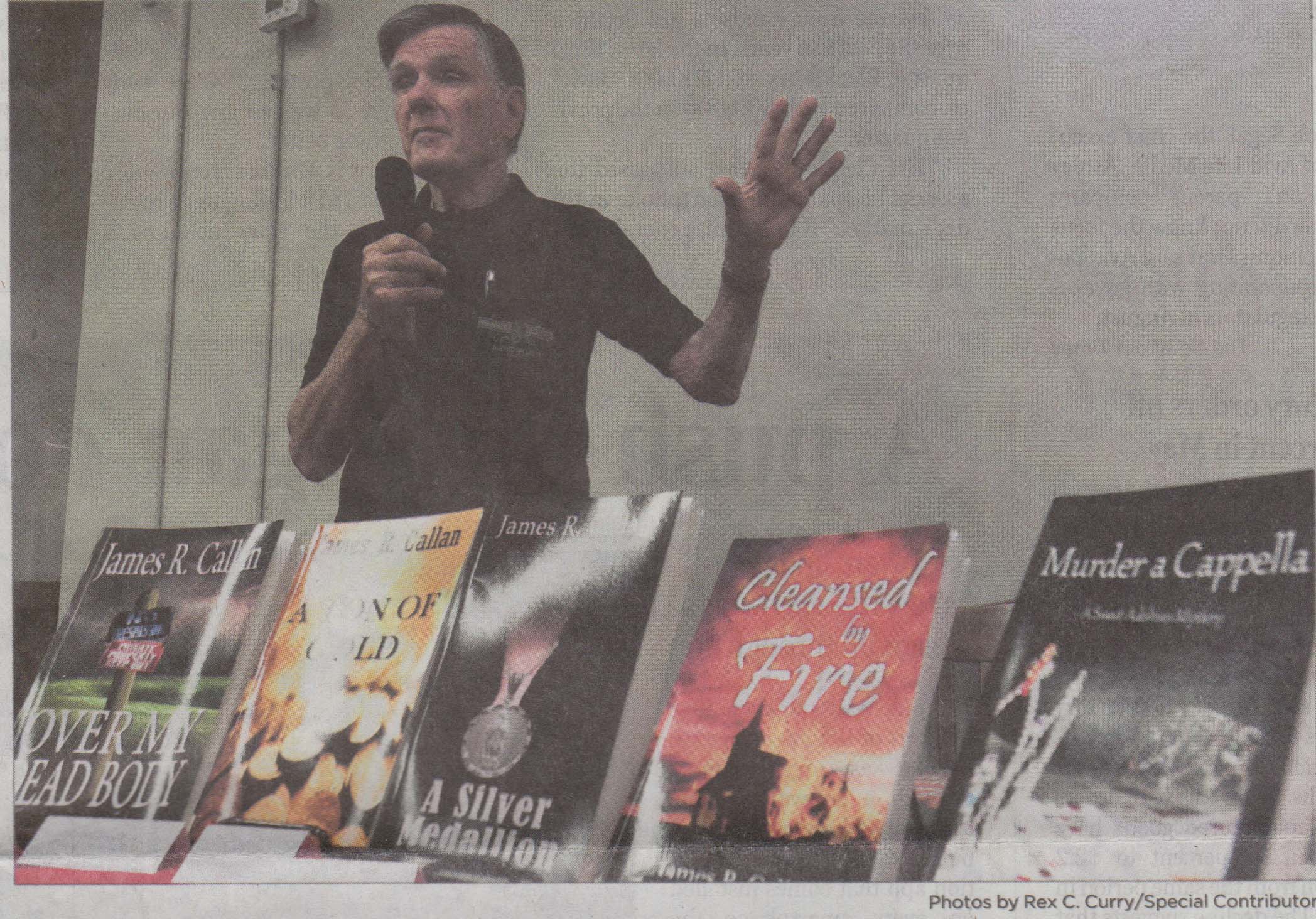 Then, two weeks later, I was notified that A Silver Medallion was the winner in the mystery/thriller category of a novel contest.
Click here to hear a 90 second trailer on A Silve Medallion.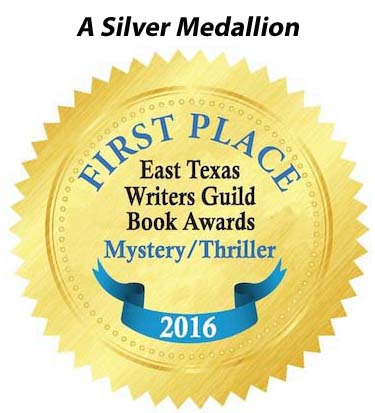 Young, bright, unadventurous Crystal Moore comes face-to-face with slavery in today's Dallas, Texas, in 2015. A woman is held, not by chains, but by threats to her two small children left behind in Mexico. Should she escape, or even tell anybody of her situation, her children will be killed.

Crystal would like to walk away and forget she ever heard this. But her conscience won't let her. Her parents were killed when she was just seven. She knows the heartache these children suffer.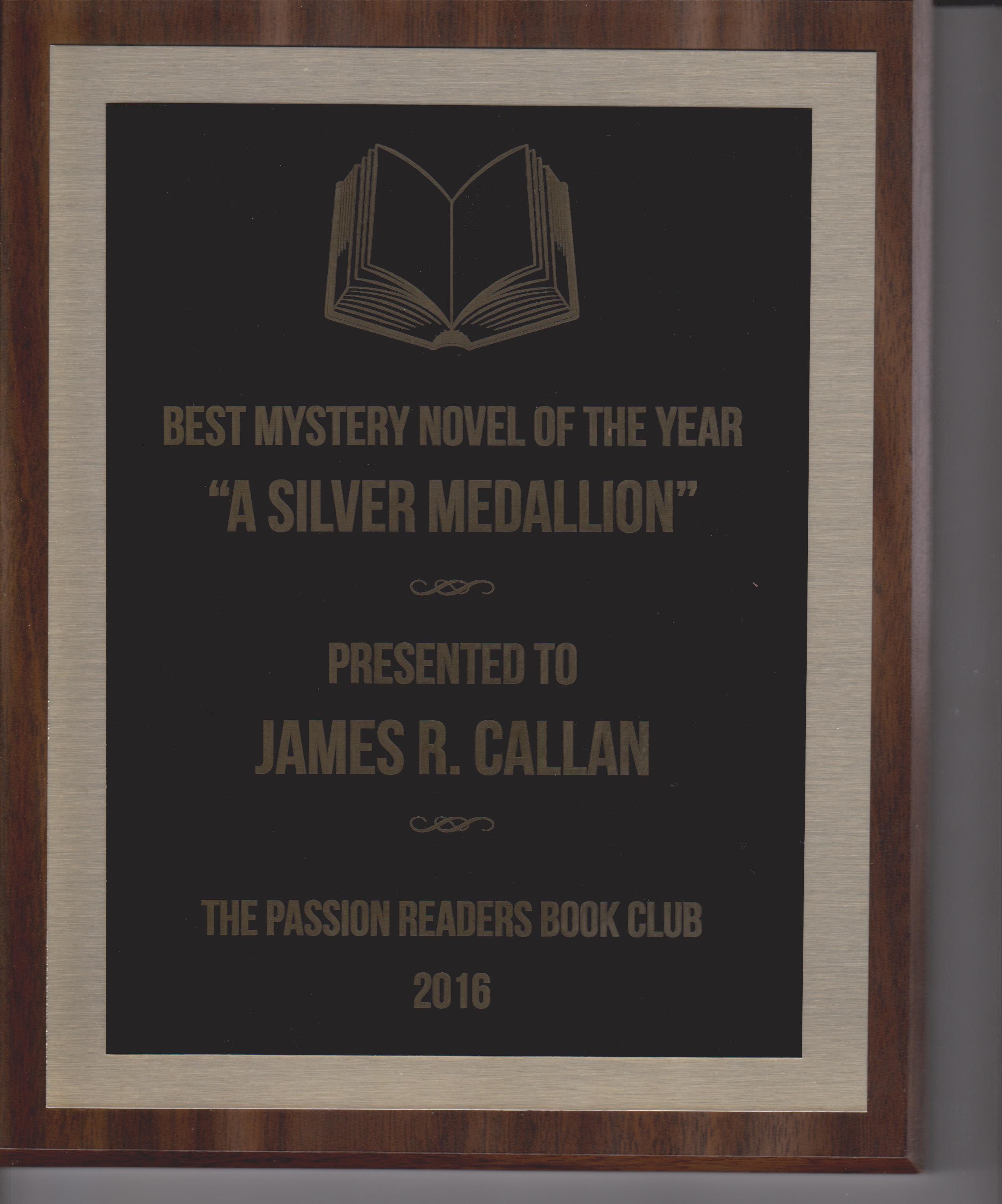 She can't sleep without hearing the cries of the two young girls and their mother.
Crystal knows the woman will never try to escape as long as her children are held hostage. Crystal realizes the only way to free her is to go to Mexico and rescue the girls first, for only if they are safe will the mother ever be free.
Crystal goes to Mexico and secures the help of the mysterious Juan Grande. After several abortive attempts, they rescue the children and spirit them to safety. Crystal returns to Dallas and now is able to help the mother escape. Soon, the mother and children are reunited.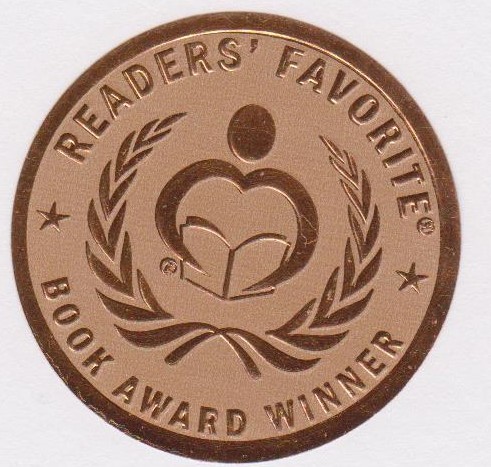 But now, two powerful and ruthless men want Crystal dead. It will be up to Crystal and her seventy-six year-old, feisty grandmother to deal with the killers.
In the midst of all this, the man who nearly destroyed her emotionally is coming back. Crystal will need help from her street-wise housemate, and a new confidence, to face this man.
Order now from Amazon in paperback or digital editions. Just click here to visit the Amazon listing for A Silver Medallion.



---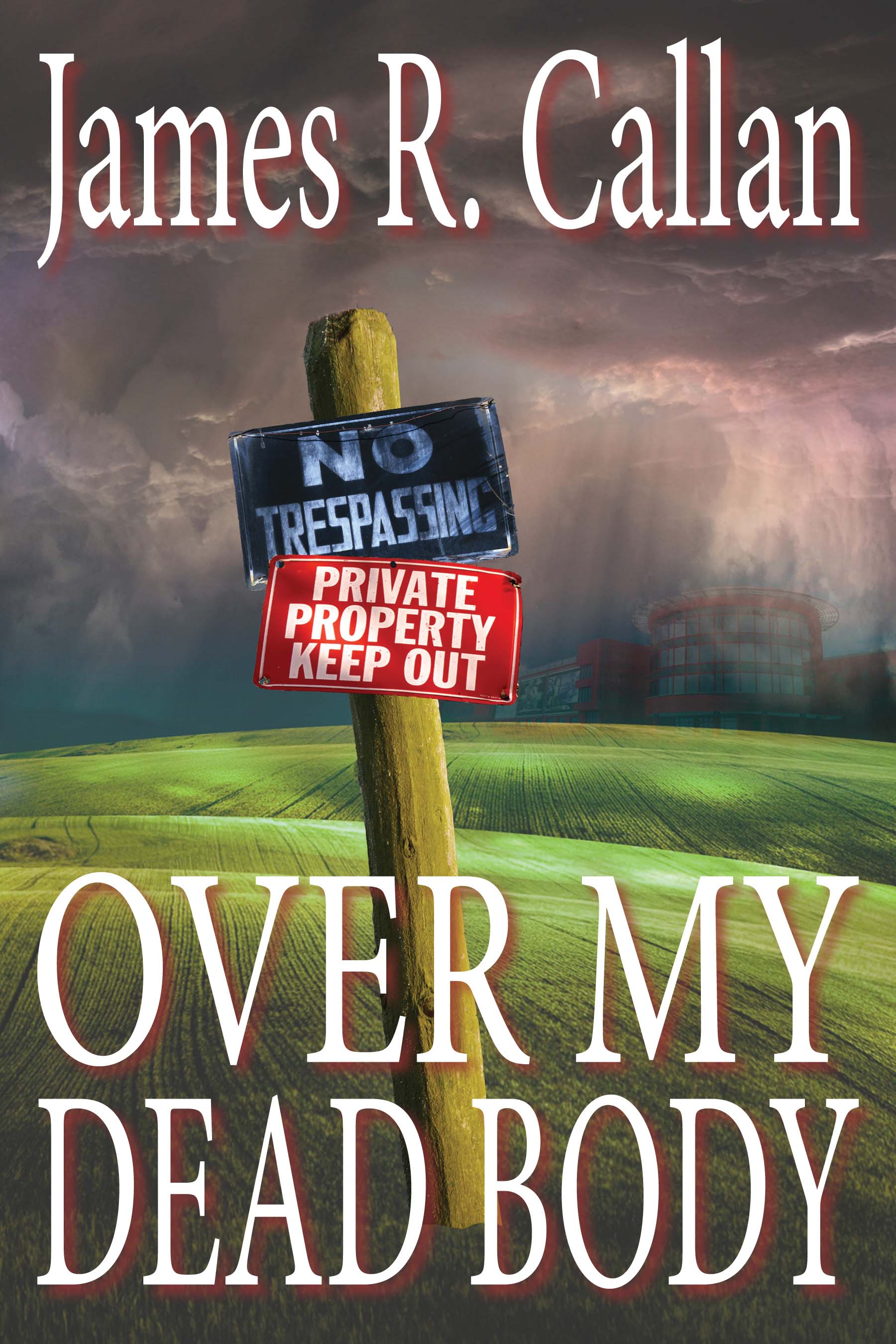 Here is the cover for Over My Dead Body, the latest Father Frank mystery. It released in digital and in paperback, and the audio version, narrated by five-time Emmy Award Winner Jonathan Mumm, is now available at iTunes, Audible, and Amazon.

Here's what two reviewers said about Over My Dead Body.
I love this book! Over My Dead Body had me reading almost non-stop. - Eileen Obser

Oh my word! I was asked to read and review Over My Dead Body, but I had NO idea how entertaining this novel would be - I couldn't put it down until I finished the last page! - Donna's Bookshelf

And Publishers Weekly said, "... This is a solid, entertaining whodunit with believable characters, twists, and complications."
In this book, Syd Cranzler, a member of Father Frank's parish, is fighting with a large corporation over its use of eminent domain to take his land for a shopping center. The day after a confrontation with a representative from the compay, Syd is found dead from an overdose of his heart medicine. The police say it is suicide. Case closed.
But Father Frank and Georgia, a member of his parish, don't believe Syd committed suicide. They begin to look for evidence that might convince the police to investigate further. When Father Frank narrowly escapes an attempt on his life, the police agree to reopen the case. But it is Father Frank and Georgia that find the evidence needed to solve this mystery.
You can listen to a sample of Over My Dead Body on Audible (click on "Play Audio Sample" just below the cover image). Audible will also give you a free copy of the entire audio book if you sign up for a 30 day free trial membership - no cost involved. You can listen to Over My Dead Body at no cost, and without any commitment to Audible.
---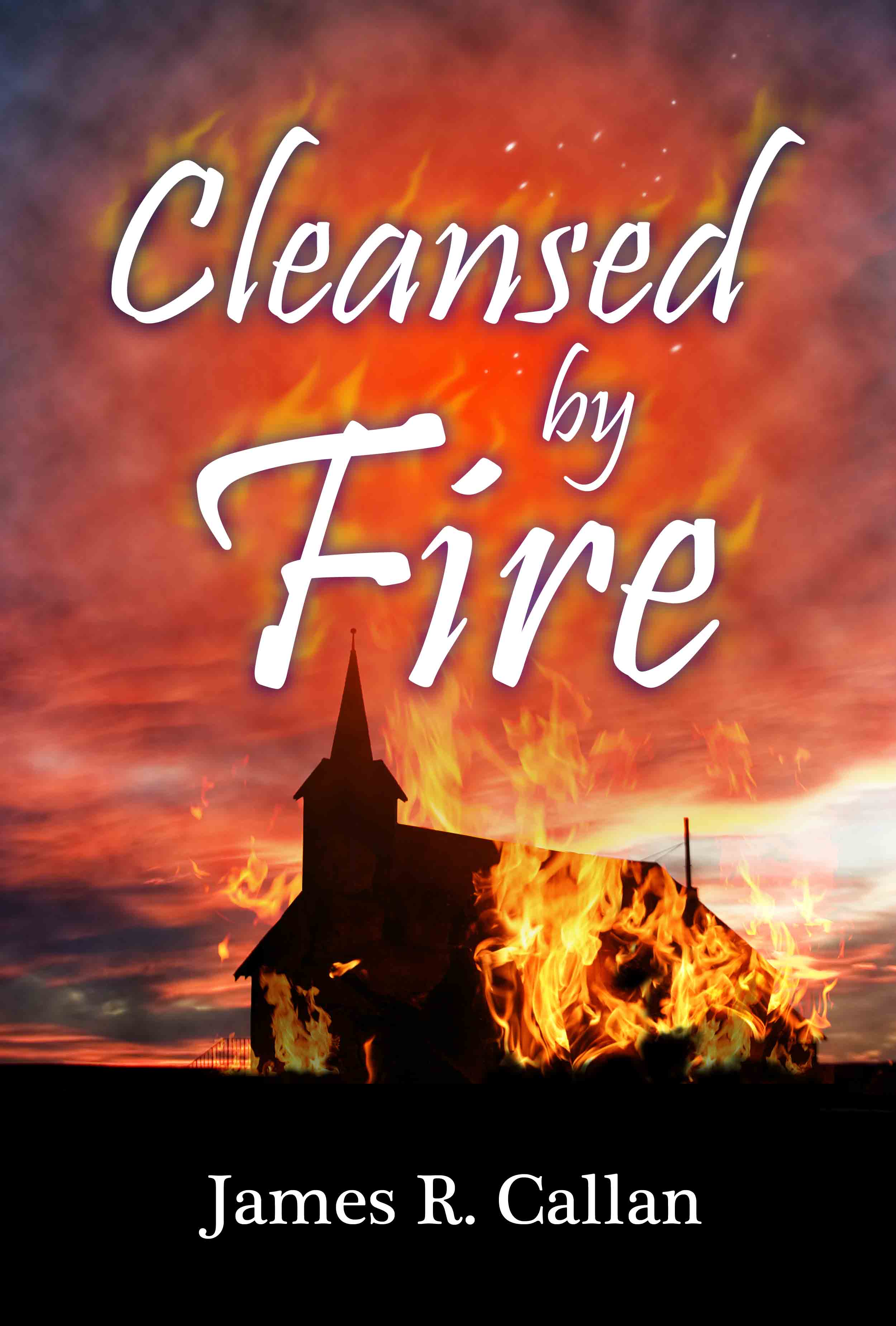 Cleansed by Fire is available in paperback and in digital form. The audio version of Cleansed by Fire has been released by Audible.com and is available on Amazon, Audible, and iTunes. The narrator is Jonathan Mumm, a five-time Emmy Award Winner, who did a terrific job. As one reviewer (TEB from Texas) said, "I think the narrator adds so much to the story. Through his voice inflections, he makes you feel the story."
You can listen to a sample of Cleansed by Fire here, or on Audible (click on "Play Audio Sample" just below the cover image). Audible will also give you a free copy of the entire audio book if you sign up for a 30 day free trial membership - no cost involved. You can listen to Cleansed by Fire at no cost, and without any commitment to Audible.
More information on Cleansed by Fire, plus reviews, can be found further down on this page.
---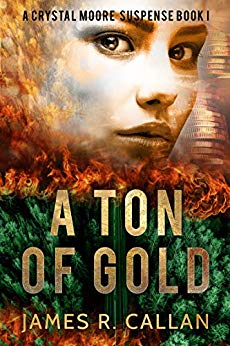 Here's what the Midwest Book Review had to say about A Ton of Gold
"A Ton Of Gold" is one of those riveting novels that grabs the reader's total attention from beginning to end. A deftly woven story populated with memorable characters, A Ton Of Gold is a superbly crafted and entertaining mystery and documents author James R. Callan as a gifted writer of the first rank. A Ton Of Gold is highly recommended for personal reading lists and community library Mystery/Suspense collections."
A Ton of Gold looks at how an old folk tale can affect the lives of innocent people today. Crystal Moore stands on the brink of losing everything-her only family, her self esteem and her career.
Because of a long-forgotten folktale, murders, arson, kidnapping, and firebombs besiege Crystal. And while she struggles to sort out the mystery, the man who nearly destroyed her emotionally reappears. This time, he can end her career.
Crystal will need all the help she can get from a former bull rider, her street-wise housemate and Crystal's feisty grandmother.
A Ton of Gold is available at bookstores, and on Amazon in both print and Kindle editions. Click here for paperback or Kindle.
---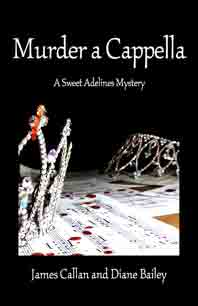 Murder a Cappella was a joint effort by James Callan and his youngest daughter, multi-published Diane Bailey.

To see a book trailer on
Murder a Cappella, click here.

It's a mystery, set during the International Competition of the Sweet Adelines (women who sing barbershop harmony). James wrote this book with one of his daughters, Diane Bailey, who has sung with the Sweet Adelines. She is an accomplished writer with many books published, primarily non-fiction. Click here to visit her website.

One year, her chorus qualified for the International competition and finished in the top five. For some time James and Diane thought about writing a mystery set during the International competition. Finally, they did. And Murder a Cappella is the result.

Murder a Cappella is available at Amazon.com by clicking here.



---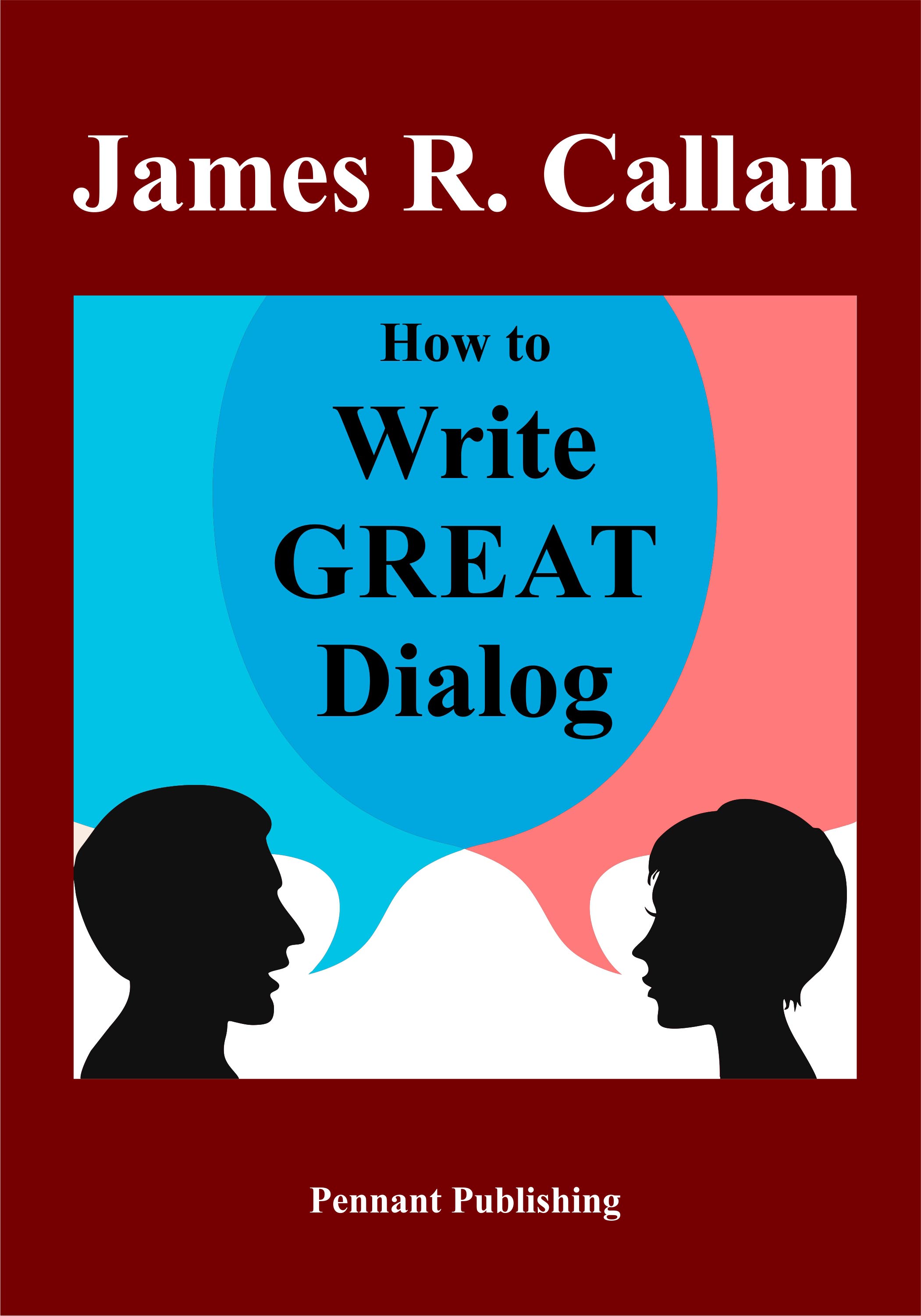 Callan's latest book, released in 2015, is How to Write Great Dialog, Second Edition.
Here are comments from some writing professionals.
"Callan's easy to understand explanations and variety of exercises make this how-to perfect for the novice, as well as, the seasoned writer." - Michelle J.G. Perin, PSWA Writing Competition Chair, Board Member.
"A REALLY HELPFUL book...will teach you 'everything you need to know about writing dialog' and along with very practical advice..." - Arlene Uslander, author, award-winning journalistic professional editor
"As an editor, I wish all my clients would read and apply the advice in this book. James Callan describes the writing of dialog in simple terms...easy to grasp and apply. He even includes exercises...Highly recommended ..." - Lorna Collins, multi-published author and content editor
"This book should be in every aspiring writer's library...Writing believable dialog that adds to the storytelling and lets the reader know something about the character is what makes or breaks a novel. Excellent advice." - F. M. Meredith, author of Murder in the Worst Degree.
How to Write Great Dialog is available on Amazon by clicking here.
---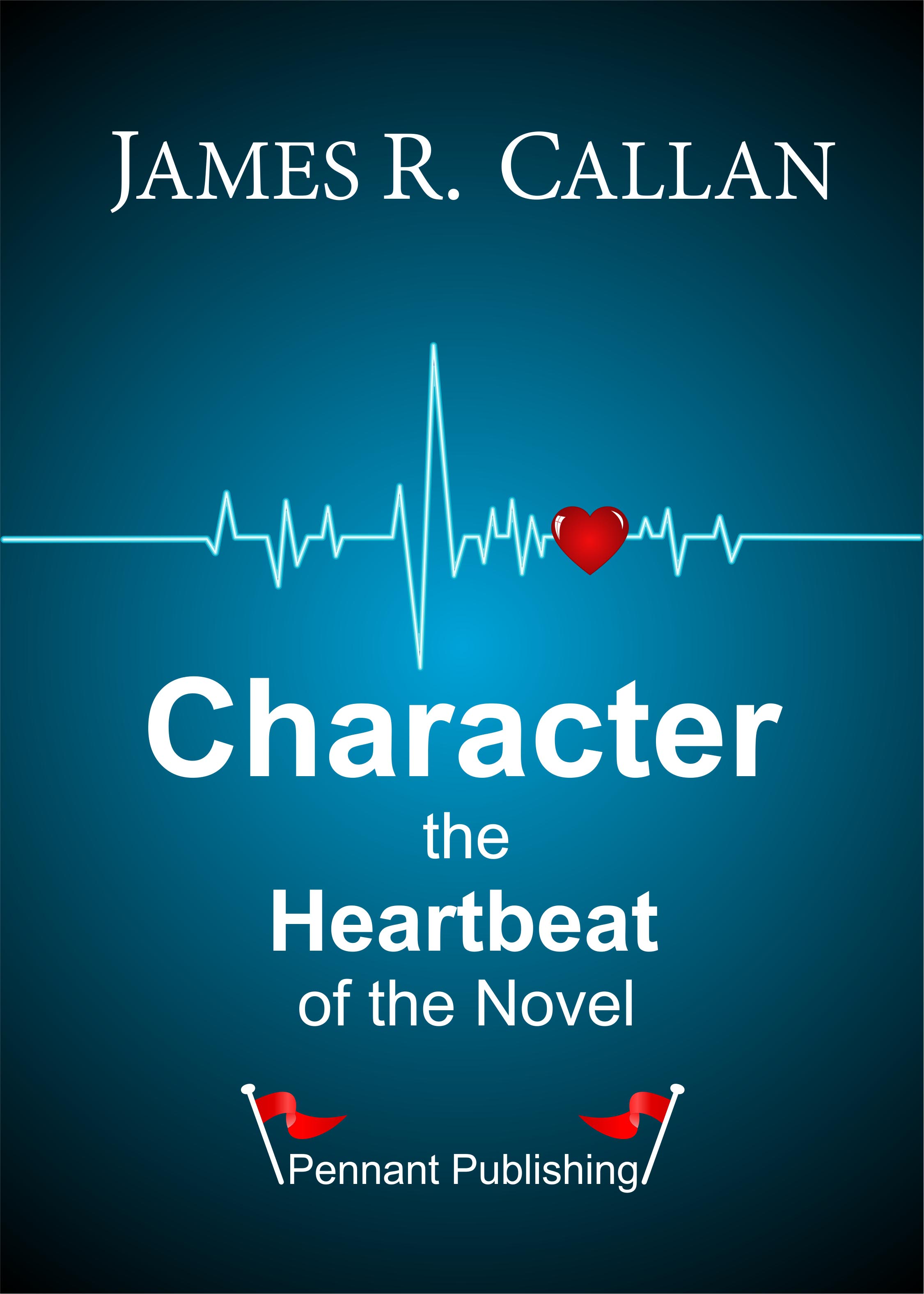 Character: The Heartbeat of the Novel is a non-fiction book which will help a writer improve the development of characters for a novel. With many examples and exercises, it guides the reader along the path to creating memorable characters.

The second edition, released in February, 2015, is available on Amazon by clicking here.

"I'm impressed, because it's absolutely the best book I've read so far on character development." - Ginnie Sienna Bivona, former Acquisition Editor for The Republic of Texas Press and Publisher at Atriad Press.

---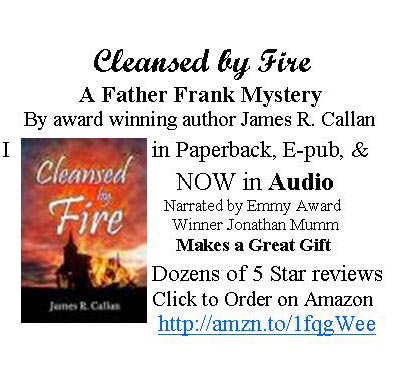 Cleansed By Fire, was released in both paperback and Kindle editions, and now in audio. You can see the cover here, but on Amazon, you can even look inside and read a portion. Likewise, at both Audible and Amazon, you can hear a chapter of the audio book version. All three editions contain the exact same text.
Cleansed by Fire is a murder mystery, and is propelled by church burnings. A small east Texas town is in turmoil as two churches are burned by arsonists within a ten day period. Father Frank learns that another church will be torched, but he hears this in the confessional, so he can't tell anybody, not even the police. He knows he can't sit still and let another church burn, so he has to try to find out who is behind this, why are they doing it, and which church is in danger.
He finds there are a number of people he can consider as suspects: the new man in town who seems to be connected to the drug scene; the young man, obviously into drugs; the burly man who burns a paper cross to taunt Father Frank and suggests maybe the churches deserve what they got; and others.
And as he investigates, he becomes a target himself. Can he save another church? Can he even keep himself alive?
Here is an independent review of Cleansed by Fire that ran in a Los Angeles area newspaper.
Review by John Brantingham:
Writing from a priest's point of view is difficult. Most people do so badly. So often, the writer descends into cliche. Priests in literature are often either so good that they are uninteresting or so bad that they are unbelievable. A few people have written priests well.
Graham Greene wrote priests well. Then again, he wrote everything well.
Gerald Locklin wrote priests well.
And James R. Callan writes priests well in his novel Cleansed by Fire.
Father Frank is Callan's protagonist. He's a priest having to deal with the new realities of a small town. Corrupting influences are moving in and trying to destroy the peace that he's built with his parishioners. Kids are being seduced by drugs. The adults of his parish don't believe in themselves. Worst of all, someone is burning down the local Baptist churches. It's up to Father Frank to go out and stop the destruction of his small community.
You don't have to be a Catholic to like this novel because Callan's protagonist is clearly and fully written. Unlike so many badly written priests, Father Frank is a real person with real faults. He struggles with his faith and doubts.
When someone pushes him, he wants to fight, and one of the levels of tension in this well-written book is Father Frank's personal struggle to remain faithful to the principles that he loves. It isn't easy for him, and that makes the book so interesting to read. One of the themes I really get tired of is priests struggling with sexual identity. That's not Father Frank's problem. He struggles with the violence of his nature, and we see him running headlong into dangerous situations again and again only to arrive unsure of what to do.
I really enjoyed Cleansed by Fire, and I'm glad it's part of a series. I want to watch Father Frank grow as all great characters do.
To read Chapter 1, just click here.
Cleansed by Fire is available from Amazon in paperback and Kindle Editions by clicking here.
For a one minute trailer on Cleansed by Fire, click here. Or, see a totally different trailer on YouTube by clicking here.
---
Thanks for visiting the website of James R. Callan.
Please come back and visit. The site will be changing weekly. For instance, a new blog will will be posted each Friday. And feel free to send or leave your comments. Callan would love to hear from you.